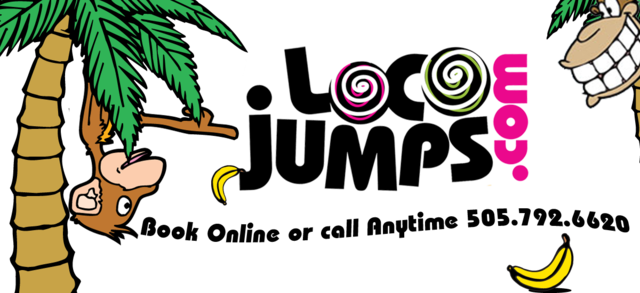 $600 Gift Card + 1 Free $65 Concession
Buy Now Use Later! With this $600 Gift Card you receive one free $65 concession of your choice. When you place your order just mention in the comments which one it is you want! Popcorn, Snow Cones or Cotton Candy!
Everybody loves free stuff!
And you know paying in advance rocks!

You want to get the FREE table and chairs or concession!

This is one less thing to budget for.

You are just an awesome person and like Loco Fun Jumps!
Gift cards must be paid in full at time of purchase. Sorry repeat customer discounts are not valid. Gift cards are not redeemable for cash, but are used as cash. No refunds for gift cards. Amounts can be broken up between different events. There is no expiration!
Sharing is Caring and You Care.
Getting a gift card for family or friends is just sweet of you.

You want to contribute to the event but are not the primary party-planner.

You aren't sure when the party will be held. These cards have no expiration dates!
Employees love a cool BOSS.
And you want them to know you will always be the coolest BOSS by rewarding them!

You want your employees to have a super-dope party!

You want the tax write-off of buying gift cards. Ask your CPA just to be safe ha.